Once upon a time, Americans thought about health care as the resource we turn to when we need to heal. Blue Cross and Blue Shield of North Carolina (Blue Cross NC) has its eyes set on the future, with industry-leading technology that's helping our care management teams address health care needs before they turn into a serious illness.
Until now, care management has mostly focused on helping members through health problems that already exist. When our members have experienced serious illness, Blue Cross NC care managers have played an important role helping them navigate specialists, coordinate services, overcome barriers to care and more.
Now, we're using our own award-winning machine learning platform to make this work even more personalized and effective. Predictive analytics gets actionable information to care management teams sooner.
Our software scours data, looking for patterns that indicate when a member could be facing a serious health event on the horizon. For example, it can identify members who have missed a critical follow-up visit with their primary care provider, or who are experiencing more than one health condition simultaneously, or those taking multiple medications. The software flags these and other signs of increased risk as opportunities for enhanced support.
With this information in hand, our care management team can take a more proactive approach to member support. Prevention is a smart investment in health, and all signs indicate that the return on investment will be significant: making health care easier to navigate, more affordable and more accessible.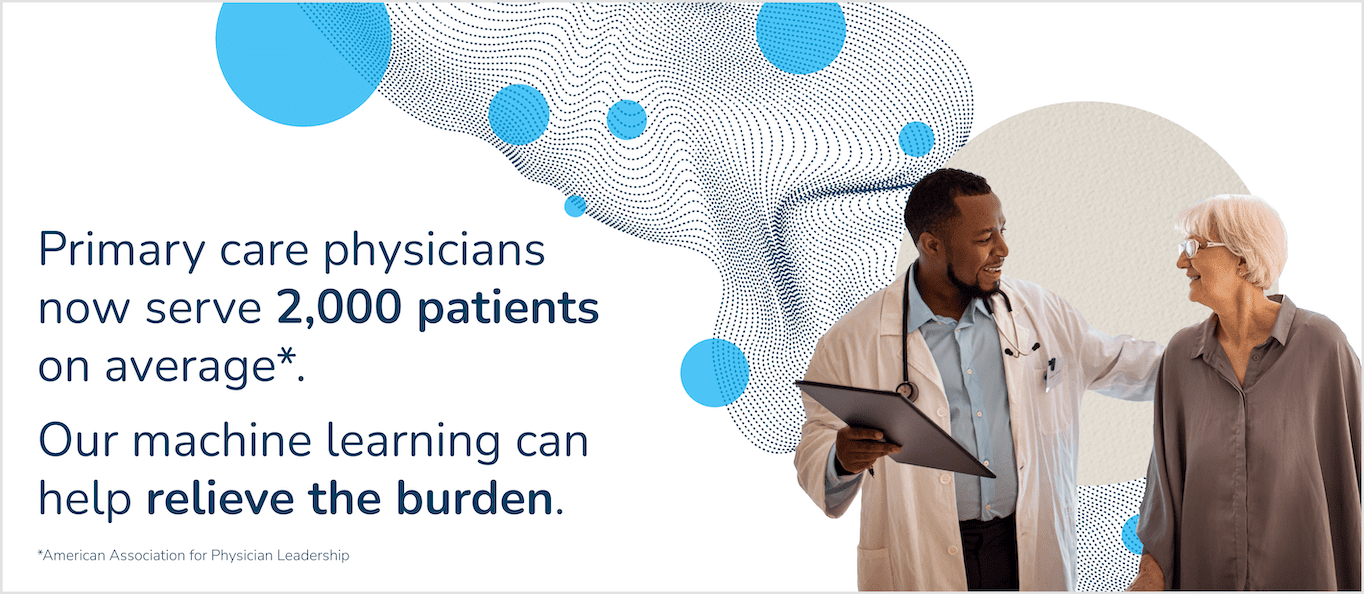 Enhancing the "Human Touch" through Coordinated Care
At first glance, the term "artificial intelligence" might seem impersonal, but we've developed machine-learning capabilities that actually help care managers and providers work together to deliver more individualized care.
In an era when so many communities face a shortage of health care professionals, machine learning can be lifesaving. Some estimates indicate that primary care physicians now serve 1,800 – 2,000 patients on average. It's incredibly difficult for any person with this workload to keep track of every aspect of their patients' health care needs.[1]
In this challenging environment, a machine-enhanced approach to care management can make it easier for doctors and nurses to deliver personalized care to patients with especially complex needs. Predictive analytics can let care managers know when to reach out to help members reconnect with their doctors. Care managers have a better chance of finding out when financial difficulties have prevented a member from refilling their medications. They can connect a member to resources that could help control (or even prevent the onset of) chronic conditions, like diabetes. Empowered by these insights, care managers, providers and members can coordinate services and create an individualized strategy to get patients back on track toward good health.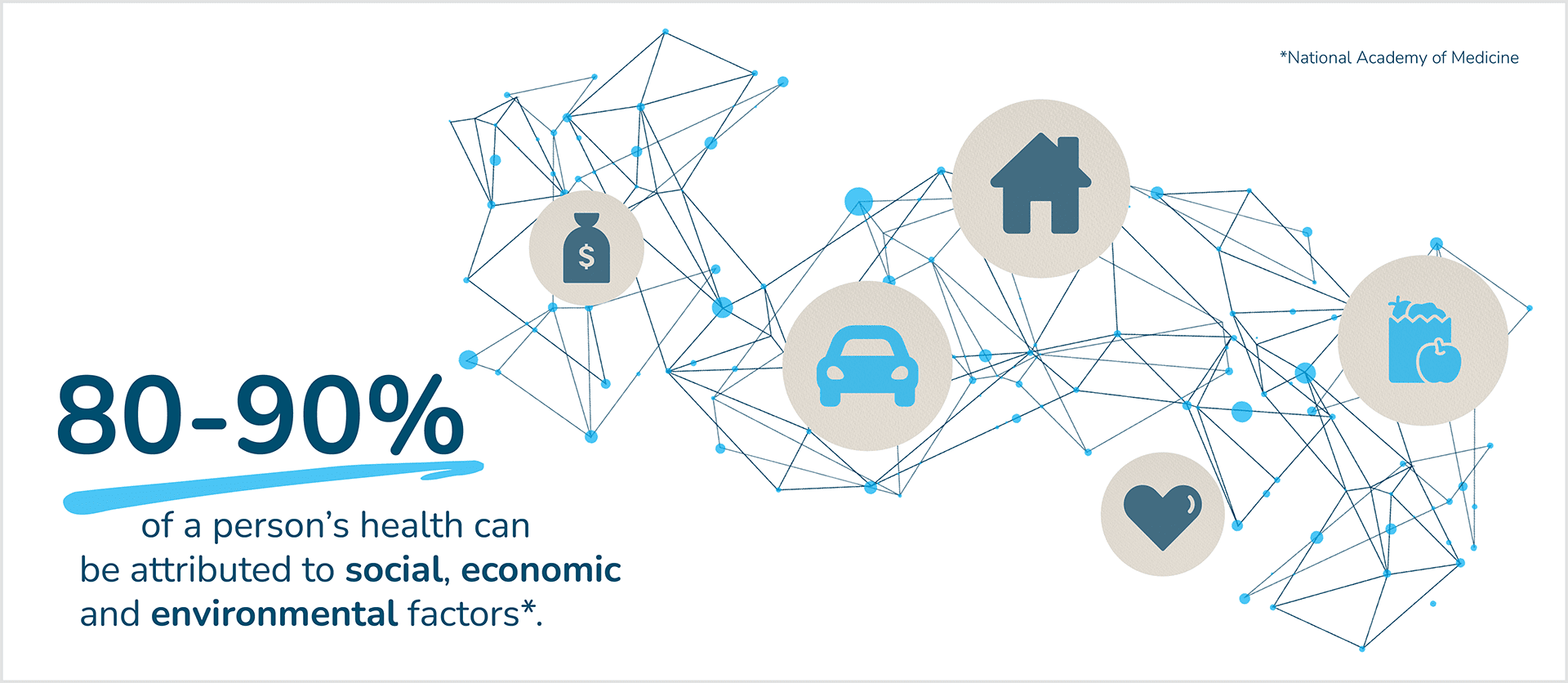 Forward-looking Technology for a Forward-thinking Approach to Closing Care Gaps
 Our predictive technology incorporates census data measuring social vulnerability. Sifting through this valuable information helps us identify members whose long-term health might soon begin to deteriorate because they lack access to key drivers of health.
With the help of machine learning, care managers can more easily identify members who might be at risk of diabetes because they live in food deserts and have limited access to nutritious meals. They can support members in rural areas and underserved communities who have difficulty getting to follow-up care appointments because they don't have easy access to transportation. Blue Cross NC's predictive analytics can help flag when members might be facing barriers to these and other basic necessities for good health.
Pulling all this information together enhances our ability to close gaps in care and minimize health inequities.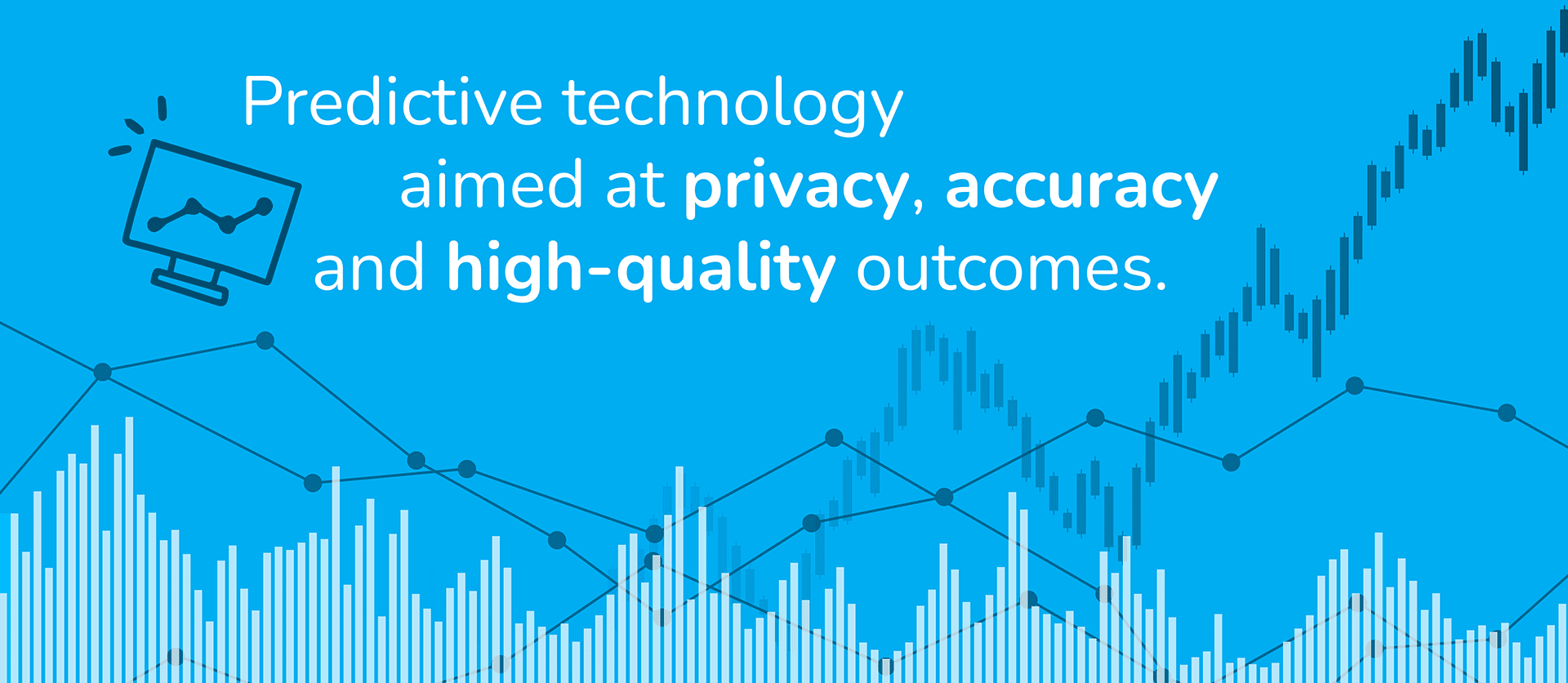 Designed to Deliver Security and Effectiveness
Blue Cross NC gathers patient information with member privacy and data security top of mind. First and foremost, we've created a software platform with best-in-class data security protocols. Clinicians and our data governance team have worked together to build a framework that eliminates bias, ensuring that the generated data analysis is more trustworthy.
And, as Blue Cross NC explores different strategies for utilizing these tools, each model intervention goes through a multi-stage approval process. Experts evaluate the work from a variety of perspectives: data governance, risk management, bias protection and medical efficacy. This process protects privacy, ensures accuracy and drives the quality of outcomes.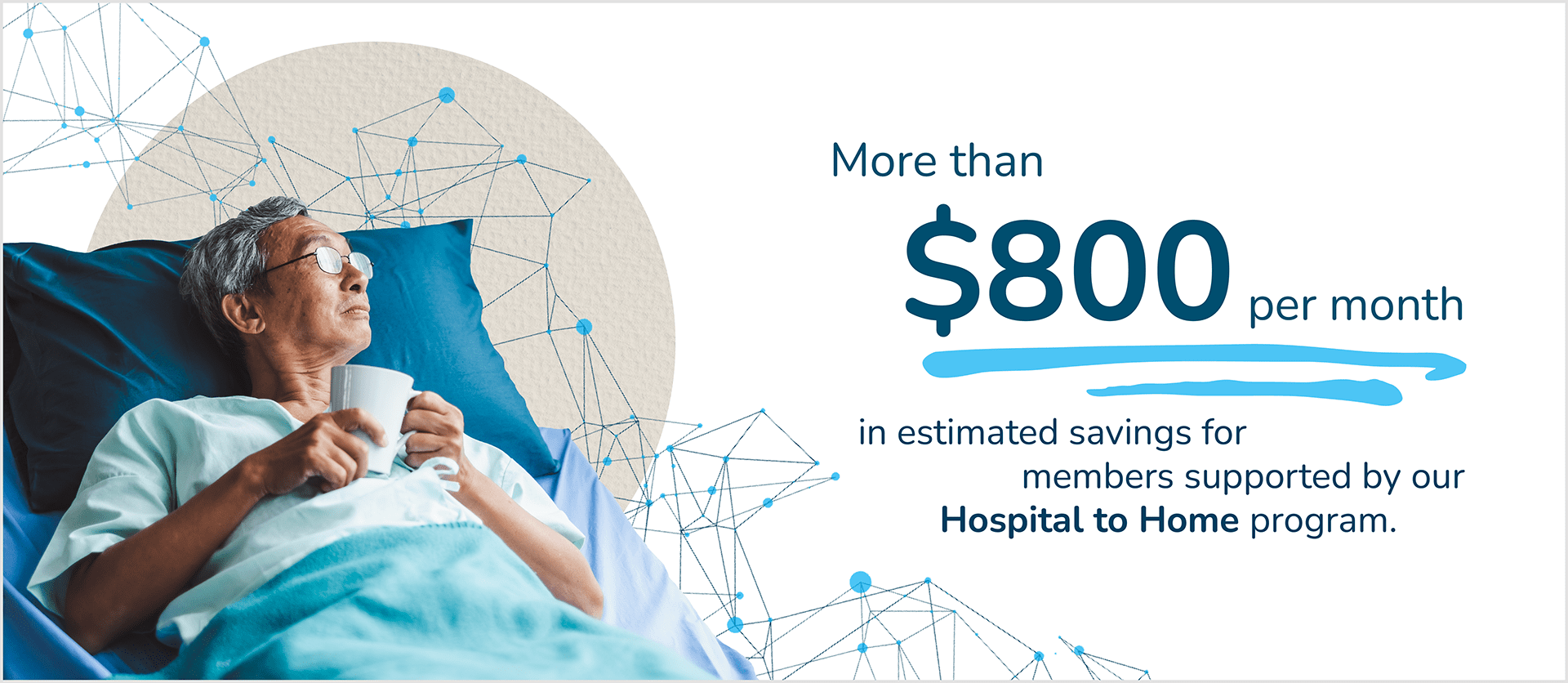 Measuring the Impact of Data-driven Care Management
External evaluations already suggest our machine-learning technology is having an impact on our members' health outcomes. The Hospital to Home program is one of three initial models that uses our predictive analytics tool. This program aims to reduce the risk of unplanned (and preventable) readmissions following an inpatient stay. When we identify someone with risk factors that increase the odds of a readmission, our care management team reaches out to them early – sometimes even while the member is still in the hospital. The goal is to help members transition out of the hospital and stay on course for a successful recovery at home.
According to an evaluation conducted by the University of Colorado, members supported through the Hospital to Home program were more likely to stay focused on their recovery care, and significantly less likely to experience an unplanned hospital readmission[2]. Commercial members engaged through the program experienced:
10% increase in primary care provider engagement within 30 days.
A 39% reduction in 30-day inpatient re-admissions, a 64% reduction at 60 days and a 68% reduction at 90 days
Estimated savings of more than $800 per month for engaged members (which equates to nearly $10,000 per member annually)
Preventable, unplanned readmissions are expensive in more ways than one, and Hospital to Home is helping our members avoid these costly detours on the road back to good health. This program exemplifies the possibilities that exist to make health care better for all North Carolinians when we fuse cutting-edge data analytics with the tried-and-true impact of one-on-one support.
The information provided in this material has been consolidated for your convenience from various health resources. The information should not be viewed as medical advice from Blue Cross NC. If you have any questions concerning your medical condition or any drugs, treatment plans or new symptoms, consult your health care provider.
[1] Weber, D.O. (2019). How Many Patients Can a Primary Care Physician Treat? American Association for Physician Leadership. Retrieved from https://www.physicianleaders.org/articles/how-many-patients-can-primary-care-physician-treat
[2] Colorado School of Public Health, University of Colorado Anschutz Medical Campus. (2022). Evaluation of Complex Case Management (CCM) and Hospital to Home (H2H) Interventions. Aurora, CO: Richard C. Lindrooth, Ph.D.