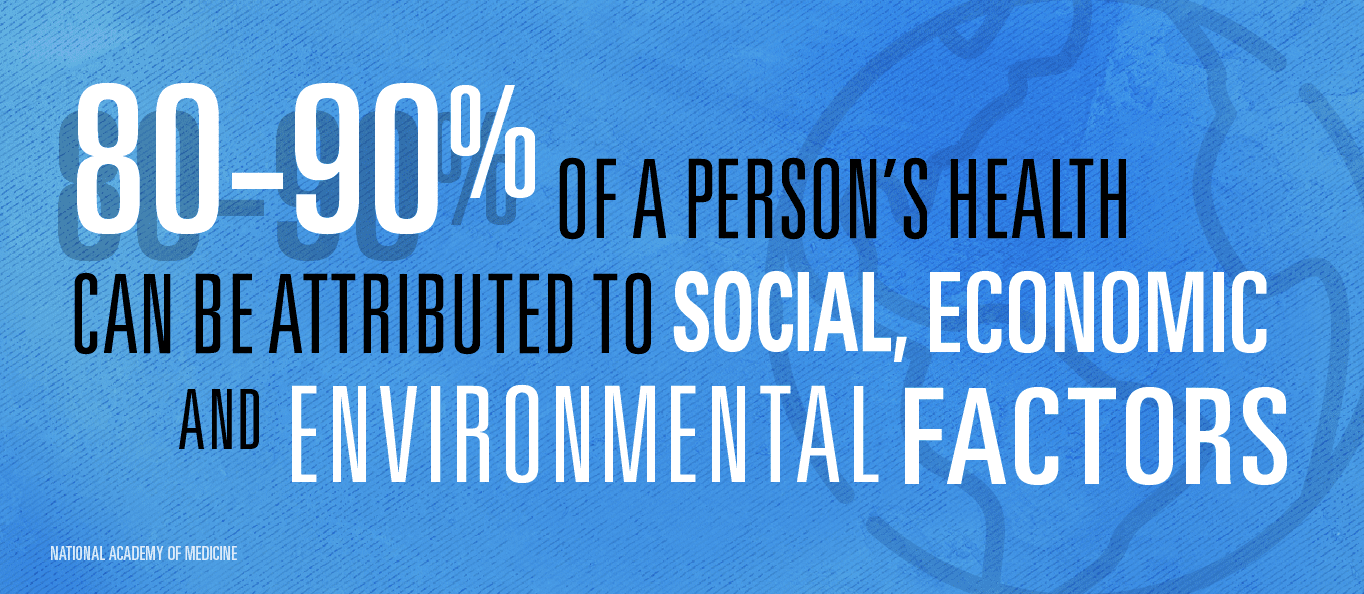 In health care, affordability is a team effort—meaning the prices you pay for your doctors' visits, medical procedures, and prescriptions are heavily influenced by the health of everyone else around you.
In order to achieve affordable health care at the individual level, we have to relieve the burden on our health care systems by keeping others—not just ourselves—healthier. That's where addressing drivers of health comes in.
According to the Centers for Disease Control, drivers of health are "conditions in the places where people live, learn, work, and play that affect a wide range of health risks and outcomes." They include everything from educational support for at-risk kids, safe and affordable housing, skills training for jobs, food security for families, and much more.
Blue Cross and Blue Shield of North Carolina (Blue Cross NC) is partnering with organizations and investing in resources and programs that address drivers of health across the state, with a key focus in transportation, food security, and housing.  Helping North Carolinians access these fundamentals makes good health easier to achieve. Here's what we're doing:
1. Food Security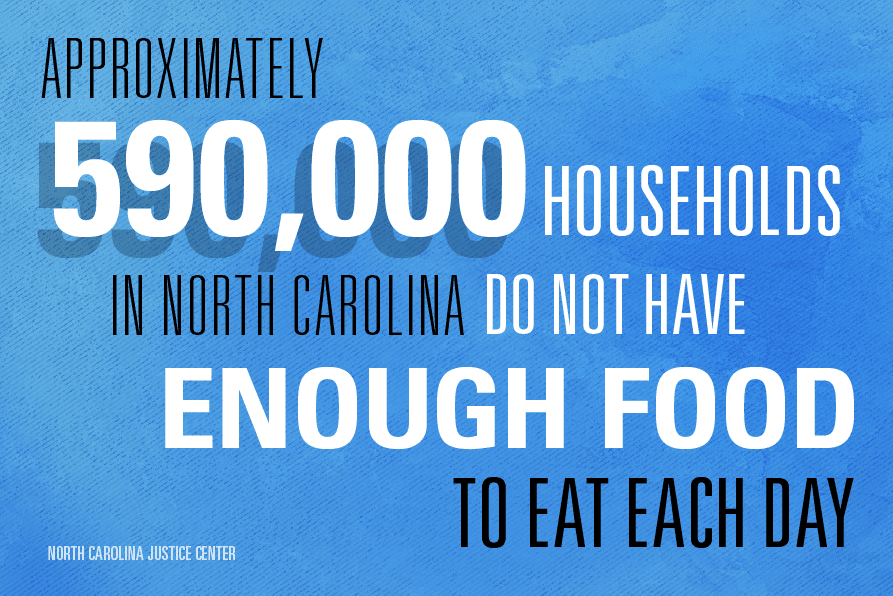 North Carolina ranks 10th in the nation when it comes to food insecurity—which adds up to one in every eight people going hungry every day. The impact of food insecurity is especially significant for families with children.
When families are unable to access healthy and nutritious food, they have to make hard choices about the quality and amount of food they're eating, which often results in skipping meals altogether. According to Feeding America, it takes more than $627 million per year to meet the food needs of people facing hunger in North Carolina alone. Those needs are met through community programs and organizations, schools, government assistance, and individual support from friends and family. But sometimes, that's not enough.
How this impacts the price of your health care:
Access to nutritious food and health go hand-in-hand. People who face food insecurity have limited or unpredictable access to healthy foods, which often means relying on more affordable, processed foods that can lead to expensive chronic conditions, like diabetes, heart disease, and kidney disease. Families are frequently forced to choose between sufficient food and their prescribed medications, making it even harder for them to stay healthy. Research shows that food insecurity costs the health system an additional $53 billion per year, driving prices up for everyone and exacerbating the dire financial circumstances many families find themselves in.
What Blue Cross NC is doing to help:
We know that food plays an integral role in our overall health, from fighting malnutrition to coping with chronic disease. That's why we've invested $7 million in organizations fighting hunger and increasing access to healthy food across all 100 of North Carolina's counties. The Food Bank of Central & Eastern NC, Meals on Wheels of NC, and MANNA FoodBank are working diligently to increase access to whole, healthy foods in underserved communities.
2. Transportation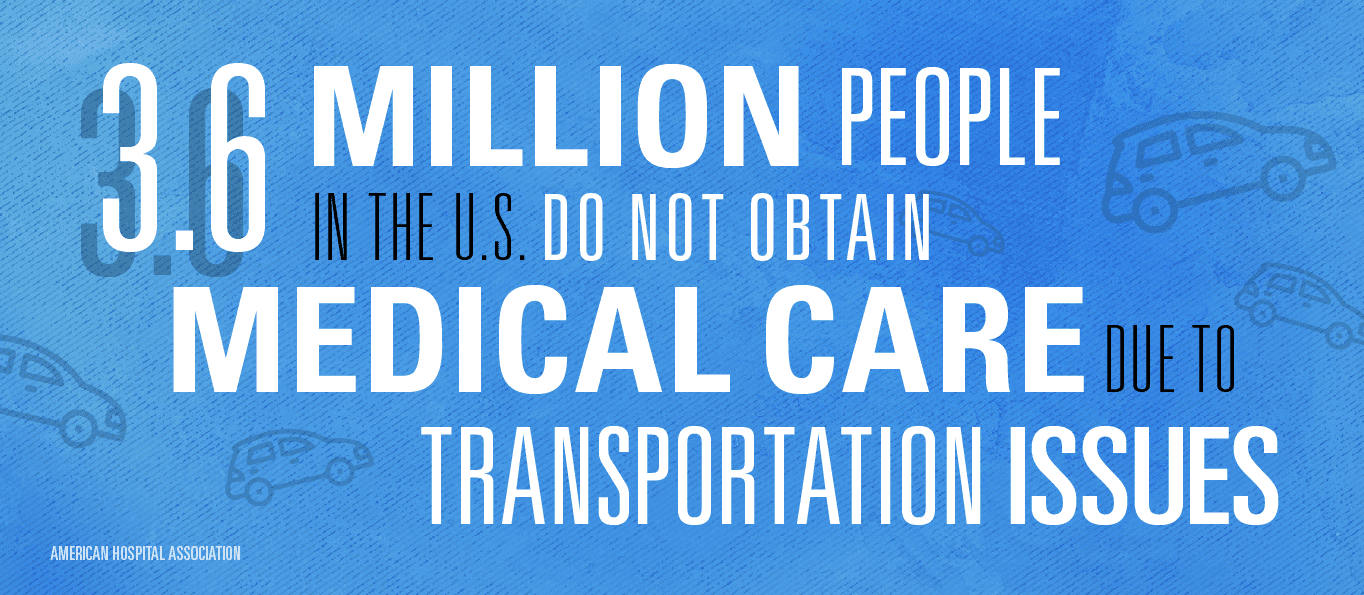 Transportation affects virtually every part of our lives. It's how we get to our jobs, our friends and family, our food, and our health care. So, when we don't have access to vehicles, or have to drive long distances and pay high prices to get to our destinations, there's a negative impact on our quality of life.
A lack of access to transportation can also lead to missed or delayed medical appointments, which can mean costly hospital readmissions, missed annual physicals that uncover emerging illnesses before they become expensive to treat (like heart disease indicators), or ambulance trips for non-emergency conditions.
How this impacts the price of your health care:
Missed appointments are costly on two fronts: They allow conditions to worsen to the point where more expensive treatment is required, and they result in a loss of revenue—one report1 estimates that the cost of missed appointments totals $150 billion per year. The cost of treatments can be spread to everyone in the form of high premiums.
What Blue Cross NC is doing to help:
For some North Carolinians, getting their COVID-19 vaccine was too far of a journey. That's why we partnered with Lyft and the United Way to provide community members rides to vaccine clinics across the state. Individuals from underserved communities were provided reliable transportation to and from their vaccination appointment through representatives at a dedicated call center.
3. Housing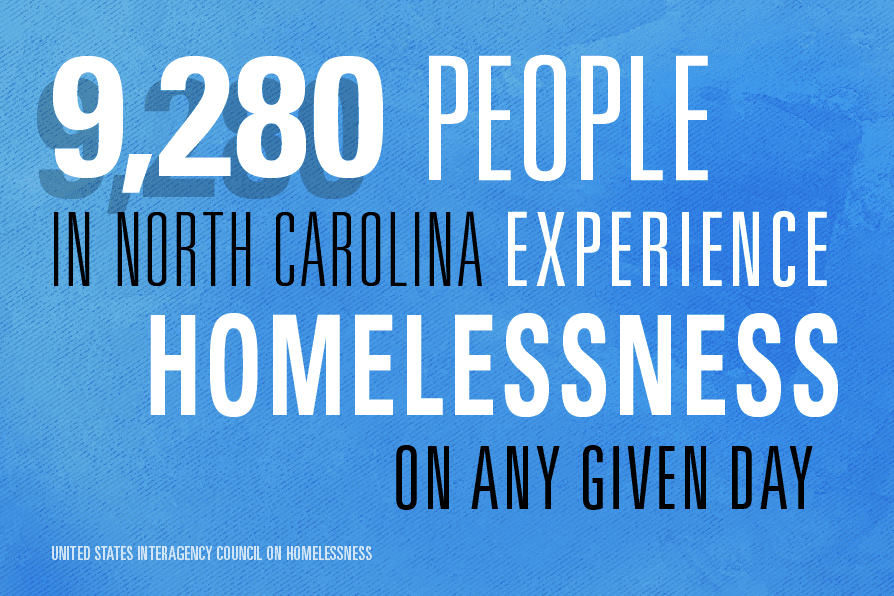 Where we live has a huge impact on how we live. Those who don't have safe, stable and affordable housing are often exposed to all kinds of risks that can affect their health—from violence and crime to severe weather exposure. Homelessness also opens the door to malnutrition, chronic illness, and substance use disorders—driving people into emergency rooms roughly five times a year, and three nights per visit. And 80% of those ER visits are for illnesses that could have been treated with preventative care.
How this impacts the price of your health care:
According to the National Alliance to End Homelessness, it costs taxpayers $35,578 a year to support a homeless person living on the streets. The good news is, providing permanent housing reduces health care costs by 59%, reduces emergency department costs by 61%, and reduces inpatient hospitalizations by 77% — which ultimately reduces the price you pay when you see a doctor.
What Blue Cross NC is doing to help:
In North Carolina, 20% of underserved youth become homeless when they transition out of the foster care system. We're working to fix that. This year, we've partnered with SaySo to create a new housing flex fund for youth making this transition, assisting youth in need with deposits, short-term or partial rental assistance, utilities, and essential furniture. Every young person deserves the resources and tools needed to thrive and successfully transition into independent adulthood.
We're treating the cause behind rising health care costs
Blue Cross NC is actively addressing the issues that make health care more affordable and accessible. From investing in local efforts to improve community health, to building programs and partnerships that make health care more accessible, to helping people understand and navigate the health care system, we are helping to fix the things that stand in the way of better health for all.